link of the month
Hellenikozmo.com is one of the leading Hellenic web sites recognized world-wide for bringing the Hellenic community closer together through its efforts of developing an efficient and reliable network for personal and business needs reflecting our vision of Hellenic community and business promotion
hellenicfederation has a good event calendar and it posts all the events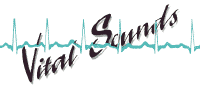 Vital Sounds...the life of your party!
your best mobile dj choice for your next greek event!
for more information click here

"After finding out that we live in Greece,
the first question out of everyone's mouth is,
"What exactly are you doing there?"
Finally, we can answer that question with something concrete.
It is our pleasure to introduce to the world http://www.greece101.com
Aurangzeb and I have dedicated months of our life to building a business that is determined to increase travel and tourism to Greece.
We will be growing by leaps and bounds in the near future by adding online hotel bookings and more useful content
on destinations within Greece. Later on we'll add the ability to book airline tickets, ferry tickets, and honeymoons.
We hope you enjoy the site. Please share it with your friends and family. And as always, please share your questions, comments, thoughts, ideas, and suggestions with us (feedback@greece101.com).
- Nola and Aurangzeb"
Thought you might find this interesting...they are not even Greeks...good job! (don't miss to visit the entertainment section!)
Piyassa (the name means market in Turkish) a nice place that brings Arabian, Turkish and now Greek Nights. Resident Dj Aykut from Istanbul (Constantinople) and guest djs playing popular music from all around the world. A good global culture experience.
The well known weekly magazine (in Greek only) that guides you to the secrets of the Athenian Night Life (Night Life, Clubbing, Cinema kai fagito!)
Greek news from Seattle,
Dj Shakas and Dj Pantazis are keeping Seattle up and dancing to the Greek Beat, a site with a lot of picture albums, video clips and interesting links
click here to listen to the hip-hop version of Maria me ta Kitrina! or
from the link www.greekhiphop.com

Your Portal to Greece and all Greek things .
Topics include: greek news, music, top 10, finance, sports, soccer, personals, health, games, backgammon, food, greek recipes, free email, web pages, travel, hellas travel, real estate,
agapi online, dr agapi, confessions, greeting cards, forums, message boards, greek ring tones, top sites, chat and so much more. planetGR! Bridging Greeks Around the World
cool radio stations

artists' sites
Sony Music Entertainment (Greece)
Giannis Ploutarhos